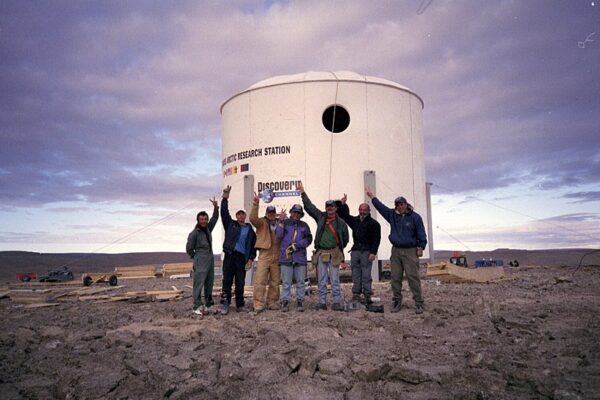 FMARS- Flashline MARS station
The Flashline Mars Arctic Research Station (FMARS) stands as a pioneering achievement by the Mars Society, USA, serving as the first Mars Analogue Research Station. Strategically situated on Devon Island, a polar desert that remarkably resembles the Martian environment, this station lies approximately 165 km (103 mi) northeast of the hamlet of Resolute in Nunavut, Canada. The focal point of the station is its iconic habitat, affectionately known as "the Hab," a towering 7.7-meter (25 ft) cylindrical structure with a diameter of 8.3 meters (27 ft), thoughtfully designed to serve as the living quarters during simulations.
The FMARS project required a total investment of around 1.7 million US dollars, a testament to the commitment and dedication of the Mars Society towards pushing the boundaries of space exploration. Remarkably, even after two decades since its inception, the station continues to be operational, a testament to its durability and innovative engineering. By closely emulating the challenging Martian environment, the station serves as a crucial platform for testing equipment, technology, and human adaptability.